Books and Programs
I will be presenting the AromaTune meditation for self-cultivation and stress reduction. Healer, heal thyself to be the best for your life and your healing practice. I will explain how this therapy can also be used in your practice, and how it can easily be combined with most other modalities. 
You will have the chance to follow along with me live to practice this technique. You don't have to use the tools I use such as essential oils, and sound healing tuning forks as I will give you alternatives. Join me Thursday Arpil 6th at 3:00 pm PST. Enroll in the Subtle Energy Summit for FREE!
This is a FREE, online, and live event where you will be guided through life-changing experiences and provided tools and modalities to use in your practice and life.

For four full days, April 
6th, 7th, 8th, and 9th
, over 28 thought leaders and practitioners of subtle energy modalities will present on the topics listed below.

The summit is FREE to attend.

If you cannot make the live online event – it's okay!
The presentations' recordings are available with the VIP upgrade, which is only $47.

Click here to upgrade to VIP and watch all or some of them live AND get all of the recordings.

PLUS special discounts are being offered to VIP attendees.

Click here to see the VIP offerings, which in most cases more than pay for the small investment of $47 to become a VIP.
Protect your Qi: Mastering the skill of energetic boundaries

Benefits of PEMF

Somato Energetic Integration

5 Steps of the Energy Alignment Method

Life Wave Patches (aka Acu Patches)

Live in-tune Frequency Magic with South + Oils

HypnoPuncture

Theta Healing

Flower Essences and Five Elements

5 Element Planetary Gem Elixirs

Gemstones & Crystals

You are the Medicine

Breathwork and the Mind-Body Alignment Method

Spirit of the Plants: Essential Oils for the Energy Body

Come out of the closet: Incorporating Subtle Energy Modalities into Your Practice

Imagetic Therapy (non-local acu treatments)

Develop Your Intuition using Oracle Cards

Face Reading

NLP and Timeline Therapy

Everything Psychedelic & Plant Medicine

Subtle Energy Embodiment

Medical Astrology

Your Five Element Personality Type

Nutrition For High-Frequency Living

Xponetntial Intelligence: Change Your Frequency

Understanding and Applying the benefits of intuition for patient and Practitioners

Tao Calligraphy
Dr. Jaz Roemer

Dr. Riz Lakhani

Dr. January

Yvette Taylor

Dr. Lindsey Miuccio

Dr. Michele Arnold

Dr. Sharleen Lawrence

Dr. Allison Snowden

Lindsay Fauntleroy

Sandra Biskind

Mary Elizabeth Wakefield

Najah Abdus-Salaam

Dr. Cass Naumann

Kai Van Bodhi

Jim Rohr

Dr. East

Daniel Luz

Dr. Natalie Vail

Dierdre Courtney

Dr. Chloe Banales

Dr. Maryna Smolnikava

Drisana Carey

MichelAngelo

Dr. Jaime Rabin

Alli Suter

Mas Sajady

Jackie Besinger

Christi Mendoza

 I am looking forward to seeing you soon!
Doctor of Acupuncture and Chinese Medicine
Three Probiotic Foods
Eating or drinking probiotic food as soon as possible after having diarrhea can help prevent future cases of diarrhea by introducing healthy bacteria back into the digestive system. It can also help prevent adverse reactions to antibiotics should you need to take them.
Probiotics will help with IBD, IBS, GERD, leaky gut, and other digestive disorders.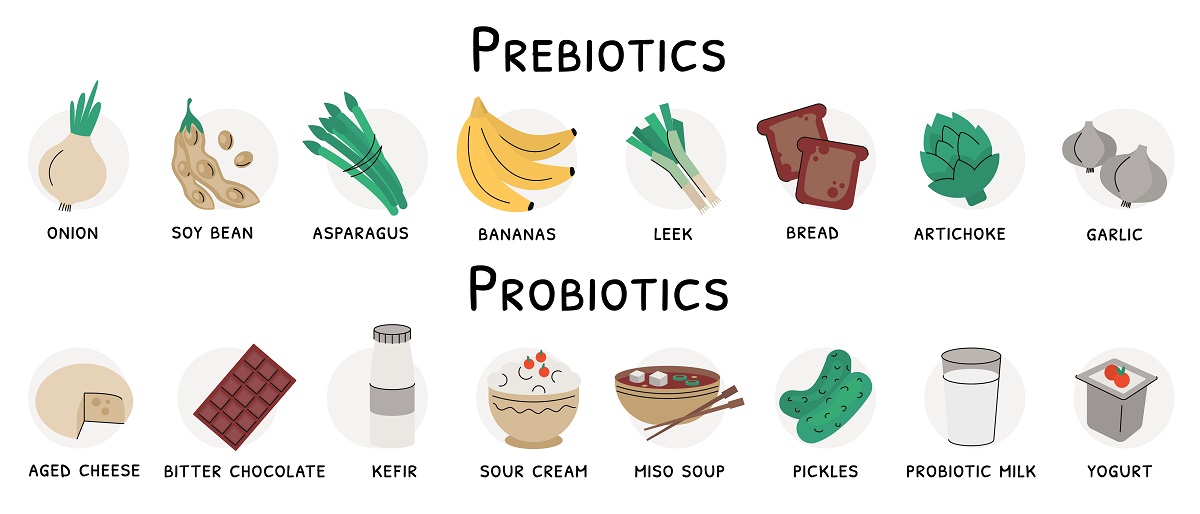 The root cause of many digestive problems is a lack of healthy gut bacteria, enzymes, or stomach acid.
The initial cause could be antibiotic use, poor diet, infection from a virus, bacteria, fungi, yeast, or candida. If you are beginning the intake of probiotics or probiotic foods begin slowly. You may feel adverse healing reactions from the die-off of bacteria, virus, yeast, and fungi, and other toxins released into your blood stream. These toxins must be expelled via sweat, breathing, urine, or the stool.
That is why rice congees, and green veggie smoothies are so helpful. They help promote toxin release as well as probiotic growth.
There are five foods you may not know about that are naturally probiotic. You may want to integrate them into your diet.
Kefir. This is a milk-based food. However, like real butter, it does not have lactose. Studies indicate that it even helps people improve their digestion of lactose because kefir contains at least 3 times more live bacteria than yogurt. It is the bacteria, and digestive enzymes that help your body break down lactose sugars. Everyone reacts differently to kefir, so play around with your serving amounts to see what works for you. Begin slowly with 5-10 oz. Slowly increasing daily amount to include 1-2 8 oz. servings. Of course, if you have a milk allergy you would avoid drinking kefir and all milk products.
Parmesan cheese. Yes, I said that right! Hard-aged cheeses are naturally rich in healthy gut bacteria. So sprinkle some on your food, and enjoy.
Sauerkraut. Eat only the raw, organic kind. You can make your own, or purchase from your local health foods store. I believe Trader Joe's, and Costco have good quality sauerkraut. It should be crunchy, and fresh tasting. You should drink the juice as well. Don't let any of it go to waste. Like kefir, begin slowly with small amounts until your body gets used to digesting it. If you don't eat a particular type of food group, you won't have the enzymes necessary to break it down. That is why traveling, and eating new foods can sometimes cause stomach upset. Sauerkraut makes a great appetizer, or side-dish.
Here is one recipe you can try. If you do, please tell me what you think?
Probiotic Raspberry Drink
1 Cups plain kefir or sauerkraut juice

1 mangos, skin and pit removed

1/2 Cup fresh or frozen raspberries

1.5 Cups kale, stems removed and chopped roughly

Add all ingredients to a blender, blend until smooth about 2 minutes.

Drink and enjoy!
This post is an excerpt from Dr. Michele Arnold-Pirtle's book, It's All About Your Gut!
Buy your copy from www.lulu.com/shop enter in the title and purchase.
I appreciate comments, questions, and testimonials! Please like and share this post.
Dr. Michele Arnold, Doctor of Acupuncture Medicine.
Happy Thanksgiving
Orange is the pumpkin
Yellow is the corn.
Brown is the turkey
with stuffy galore.
Red are the cranberries,
Green are the peas.
Five delicious colors to please,
With family and friends
is the best Thanksgiving,
Yes, siree!
-You may feel guilty for overeating, but if your meal is balanced with different colors and five flavors,
you can be sure you're at least getting the nutrients you need.  The pigments and flavors are rich in antioxidants and flavonoids necessary for your body.
To read more about adding colorful nutrition to your meals read here.